Accommodation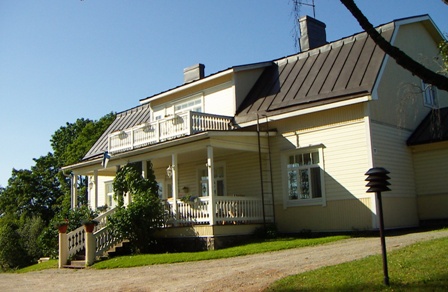 On Störsby Yard you have the possibility to stay the night in a country environment. You can choose between the granny's cottage, the farm laborer's cottage and the main building.
All the rooms are equipped with full kitchen equipment, TV, radio and some of the rooms also have washing possibilities.
A full breakfast is served in the main building.
Menu:
Three different kinds of bread
Ham
Vegetables
Fruits
Yoghurt
Eggs
Porridge
Müsli
Jam
Coffee
Tee
Milk
Juice